Anyone who's thinking about buying or leasing commercial real estate should be familiar with the due diligence process.
It's a thorough investigation of all aspects of the property designed to help you verify that the property is worth the asking price and that there are no hidden liabilities.
By definition, due diligence is "the care that a reasonable person takes to avoid harm to themselves or others".
When applied to commercial real estate, this means doing your research on both the property itself and the surrounding area to make sure there are no hidden issues that would harm you or your intended use of the property before you make an offer. It also helps you identify and mitigate any potential risks associated with the property.
This includes everything from inspecting the property and reviewing financial documents to analyzing the local market and speaking with industry experts.
They can be extensive, and it's important to have a professional team to help you with this process, but they're always worth it in the end.
The process can vary somewhat depending on the type of property you're interested in, but there are some common elements that are typically involved.
There are four main key components to any investigation: review, physical, financial, and legal.
Physical research looks at things like the condition of the building and any surrounding environmental concerns. This will help you determine how much money you'll need to spend on repairs or renovations after you purchase the property.
Financial research looks at things like the current rent roll, operating expenses, and historical financial statements for the property.
This will give you an idea of whether or not the property is actually making money and how much you can expect to make if you do decide to purchase it.
Legal research looks at things like zoning regulations and outstanding liens or lawsuits against the property. This will help you avoid any legal trouble down the road.
Here's a more look at what you should keep in mind as you go through the due diligence process.
1. Reviewing the Property History
When you're considering buying a piece of commercial real estate, it's important to review the property's history.
You'll want to find out as much as you can about the property, including who owns it, how long they've owned it, what kind of shape it's in, and whether there have been any environmental concerns in the past.
2. Checking Zoning Regulations
Before you make an offer on a piece of commercial real estate, you'll also want to make sure that the property is zoned for the type of business you're planning to run.
Each city has different zoning regulations, so it's important to do your research and make sure that the property you're interested in is properly zoned for your needs.
Another important aspect is looking into zoning and development plans for the area surrounding the property. This can also affect things like your ability to make changes or additions to the property in the future.
3. Market Conditions
You'll want to take some time to assess market conditions in the area where the property is located.
This includes things like vacancy rates, rental rates, and sale prices for similar properties.
This information can help you determine if now is a good time to buy and how much you should be willing to pay for the property.
4. Conducting a Physical Inspection
Another important part of due diligence is having the property inspected by a qualified professional.
This could include a general inspection, as well as more specialized inspections (e.g., for Mold), depending on the type of property you're considering purchasing.
These inspections will help you identify any potential problems with the property that could end up costing you money down the line.
If there are any major repairs or renovations that need to be made, you'll need to factor those costs into your offer price.
5. Completing Environmental Assessments
Any commercial property is likely to have some environmental issues, such as asbestos or lead-based paint.
It's important to identify these issues early on so that you can determine whether they're minor and easily remedied or major and prohibitively expensive. If the latter is the case, it may be best to walk away from the deal.
6. Reviewing Contracts and Leases
If there are already tenants in the property, you'll need to review their leases to make sure that they're in compliance with local laws and that they won't be expired soon.
You should also review any contracts for services, such as landscaping or security, to ensure that they're reasonable and can be transferred to a new owner without difficulty.
7. Reviewing Financial Records
If you're considering purchasing a commercial rental property, then you'll also need to review the financial records for that property. This includes things like operating expense reports, rent rolls, and income statements.
This information will give you a good idea of whether or not the property is a good investment.
9. Review Taxes and Insurance
Taxes and insurance can have a significant impact on your bottom line, so be sure to review these items carefully. Ask for copies of recent tax bills and check with local authorities to confirm zoning requirements.
10. Reviewing title documents
One of the last steps in the commercial real estate due diligence process is reviewing all of the relevant title documents for the property. This includes things like deeds, mortgages, easements, and so forth.
You'll want to have a qualified attorney or title company review these documents to ensure that there are no hidden liabilities that could come back to bite you later on down the road
11. Hiring Professional Help
Throughout the process, you may want to hire some professional help, such as an attorney, accountant, and a commercial property inspection firm.
They can assist with things like reviewing documents and contracts, checking zoning regulations, and conducting physical inspections.
By working with a professional team, you can get the information you need to make a sound investment decision.
The due diligence process is an essential part of buying commercial real estate since it helps ensure that you're getting exactly what you expect before making a purchase.
By taking the time to review the property history, check zoning regulations, conduct a physical inspection, and review financial records ahead of time, you can avoid any nasty surprises down the road.
And if you need any assistance along the way, don't hesitate to hire professional help to make sure everything goes smoothly!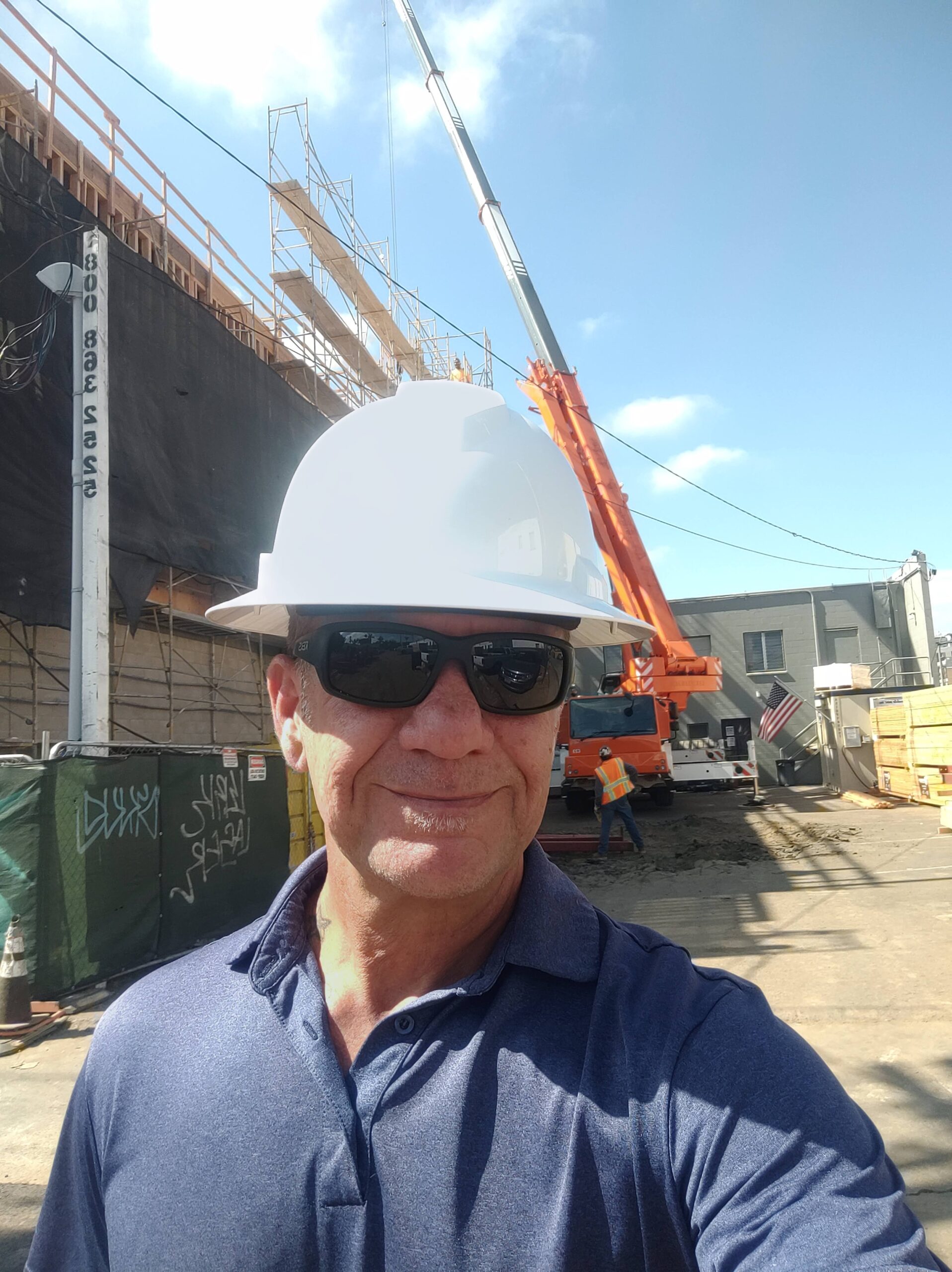 Maurice is the Chief Inspector for U.S. Commercial Building Inspections of Southern California. He is a Certified Commercial Property Inspector (CCPI) with over 25 years of extensive experience in real estate, construction, restoration, remediation, and business development.
He holds numerous inspection certifications with the Commercial Property Inspectors Association (CCPIA), the International Association of Home Inspectors (InterNACHI), and he is also a Certified Mold Inspector (CMI), Certified Mold Remediator (CMR), and a member of the Indoor Air Quality Association (IAQA).